Complement your HACC and home care offer with remote social support.
Improve care outcomes
 Reach new clients and regions
 Build a scalable channel to engage clients
Introducing the inTouch Platform
The only scalable platform for delivering remote social support.
The inTouch solution combines cutting edge technologies to deliver a scalable, enterprise solution that meets the specific needs of the Community Care sector.
The foundation of the inTouch system is a secure, cloud based portal. The inTouch range of intuitive TV and tablet devices enable clients to access the benefits of mobile technology to remain social, independent and connected. The combination of the cloud platform and remotely managed devices creates an affordable and scalable method for delivering remote social support.
Better Care – Less Admin
The inTouch system allows you to focus on caring for your clients.
Provisioning, installing, training, managing and supporting hundreds of clients and devices across the country requires a unique platform and new processes for your staff.
The inTouch system makes all these tasks easy so that you can focus on what's important – delivering the best care to your clients.
Connected Care – Building Client Communities
Prevent social isolation by providing remote social support.
The inTouch system has been built to provide the best care outcomes, regardless of the client's situation. The safe and secure platform allows clients to connect with carers, friends and family, and to broaden their social network so they can interact with other clients on the inTouch system.
As a care provider, you are able to manage and facilitate social interactions to ensure that all your clients are socially connected. Connect with your clients on a multiparty video call, entertain them with a video or upload a new topic for group discussion. The tools we provide give you endless possibilities for connecting and entertaining your clients.
Connect, Inform and Remotely Care
Limitless possibilities for delivering social support.
Multi-Party Video Calls
Connect your clients using full HD quality multi-party video conferencing. Introduce clients to one-another face to face!
One Click Photo Sharing
Family and friends can share memories with your clients direct to their TV or Tablet.
Two-Way Messaging
Allow the extended family and friends to send SMS, MMS  or emails direct to your clients.
Forums
Clients can interact and connect through group discussions around common topics of interest.
Simplified Interface & Navigation
Clients can do more with an easy to use interface and simple navigation.
Noticeboards
Showcase the best of your brand and create a sense of community by entertaining and informing your clients.
Alerts and Reminders
Remind clients about important upcoming events or activities.
Activities
Clients can play games, learn a new language or find a recipe on 3rd party applications.
Benefits
Improved Wellbeing
Social connectivity plays a critical role to clients' health and wellbeing. inTouch technology empowers community and residential aged care clients with our restorative social approach.

Complement Home Care
Home care providers can leverage digital social care as part of their core HACC or Home Care offering. Improve efficiency, increase reach and improve oversight with the ability to connect remotely with clients.

Stand Out
Differentiate your care offering by providing a simple, secure social option for clients. Provide an opportunity for your clients to connect with family, friends and the community.

Centralised Comms
A centralised web portal allows your staff to communicate messages to individual or groups of clients. Free up time so staff can spend quality time with clients by eliminating non-critical admin tasks.

Continual Improvement
Continually monitor and improve your service offering with access to a full range of insightful reports. Measure and improve  the effectiveness of your social services.

Scale
Reach more clients for less. The power of an internet-connected solution is that distance no longer becomes a barrier to care.

Understand the potential
If  50% of your case manager visits were done by video conferencing, you would benefit from:
increase in 

your case managers  efficiency

. 
of saved travel time per year
for each of your
 case managers.
reduced
travel distance
for every one of your clients per year
Customer Testimonials
" The system was really easy to use, I had no trouble picking it up. I'm hooked! "Ray65, Banora Point
" Thanks to the system, I've been able to re-connect with family and friends overseas. Video calling is so simple – it feels like my family are  just in the other room. Thanks inTouch!"Colleen70, Tweed Heads
" I'm no longer waiting for my son to call on Sundays as I now have the ability to contact him anytime. I feel like I'm now part of the family again, it's wonderful!"Mary65, Coolangatta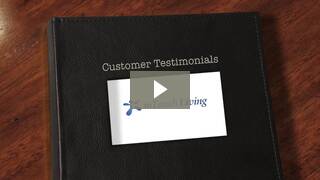 Our Team
Adam Smith

Director

Adam has 25 years Sales and General Management experience gained working for blue chip companies throughout the technology marketplace.

Karl Sussebach

Director

Karl Sussebach has over 15 years experience developing and managing telehealth products and services in Europe, Australia and the US.

Jeremy Trouncer

CEO

Jeremy is passionate about developing and promoting accessible technologies to help empower healthy ageing.
About
inTouch Living
inTouch Living provides innovative, accessible technology solutions, empowering older Australians to remain social, healthy and independent. We work closely with community and residential care providers to implement tailored in-home solutions.
inTouch partners with leading technology suppliers to deliver Australian community, retirement and residential providers with the best care solutions available.
Contact
If you would like to learn more about our solutions please contact us…
Contact Details
Phone: 1300 686 181
Email: sales@intouchliving.com.au